Residential
AC & Heating Repairs
There when you need us with 24/7 emergency service.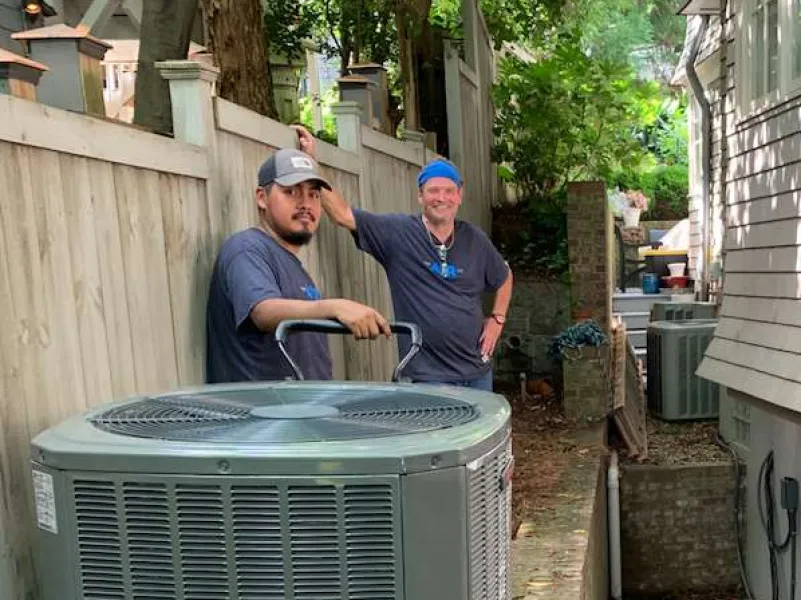 AC and Heating Repairs
Identify and Fix In A Timely Manner
When you need fast air conditioning or heater repair, trust the licensed and certified HVAC techs at The AIR Company of GA. Locally owned and operated in Atlanta.
Call 404-583-7788 or book online. Our Service Technicians can diagnose and repair or service your system fast. Atlanta gets HOT in the summer and a malfunctioning AC can more than frustrating. Don't waste time, call The AIR Company of Georgia right away. We will take care of the rest.


Here's How It Works

Call Us, Email Us, or Text Us!
Our expert technicians will give you a free estimate on any repairs needed.
We fix the issue and make your home comfortable again!
Brands We Repair
We repair all Air Conditioning and Heating brands, including: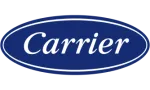 Common AC Issues
System Wont Turn On
System Runs Continuously
Short Cycling
Air Not Cold
Poor Air Flow
Loud / Unusual Noice
Possible Causes:
Thermostat is not set correctly or not working (check batteries).
Electrical breaker has been tripped.
Drain line is blocked causing float switch to keep unit from turning on.
Faulty electrical wiring.
Possible Causes:
Thermostat is not set correctly or not working (check batteries).
Dirty air filter.
Air ducts are leaking.
Refrigerant is low and/or leaking
Dirty or frozen evaporator coils.
HVAC unit is not sized properly for conditioned area.
Possible Causes:
Dirty air filter.
Evaporator coils are iced over or need cleaning.
Electrical problems.
HVAC system is not sized properly for size of conditioned area.
Refrigerant is low and/or leaking.
Possible Causes:
Thermostat is set incorrectly.
Improper venting; make sure all vents are open and directed correctly.
Dirty air filter (replace monthly).
Refrigerant could be low or leaking.
Air ducts are leaking.
Condenser needs cleaning.
Condenser fan is not working.
Compressor is bad.
Possible Causes:
Dirty air filter (replace monthly).
Improper venting; make sure all vents are open and directed correctly.
Air leaking from duct work.
HVAC system is not sized properly for size of conditioned area.
Possible Causes:
Drain line is clogged.
Refrigerant is leaking.
Outside condenser fan is impaired or obstructed.
Condenser motor is failing.
Inside blower fan belt needs adjusting or replacing.
Electrical wiring issues.
Common Causes For a Malfunctioning Air Conditioning System
Many factors could cause your A/C to malfunction. Some of the more common ones include:
A lack of refrigerant in the system:
Insufficient refrigerant will force the system to work harder in order to generate cold air. Air conditioning systems do not consume or burn refrigerant, therefore, if the level is low, it is either the result of a leak or having been insufficiently filled at the time of installation.

Grime and dirt on the condenser coil:
Dust, dirt and grime can accumulate and get caked onto your air conditioner's condenser coil. When the condenser coil is covered by a layer of dirt, it becomes more difficult for the refrigerant inside the coil to condense back to its liquid form, making the system far less effective.

Blocked air conditioning drain tube:
When warm air meets the cold evaporator coils, condensation naturally occurs. The accumulated water is collected into a drip pan to be drained away from the system. If that drain line becomes clogged, the water can back up into the system, cover the evaporator coil in ice and impede the functioning of the entire system.

Faulty sensors or electrical controls:
The compressor and fan in the air conditioning system depend upon the flow of electrical current to work. If a faulty electrical control interrupts the flow of power, the air conditioning system will no longer function properly. The system also relies on the sensors inside the thermostat to tell it when to turn on and when to shut off. A malfunctioning thermostat sensor could cause the air conditioning system to constantly remain on or never come on at all.

This is the HVAC company that ATL has needed for years. Responsive. Professional. Honest. The Air Company will totally shoot straight--not overcharge you when your AC breaks in the middle of the summer and you're desperate. Don't even consider using any other company for your heating or AC needs.
S Sugarman
Homeowner
I can't say enough good things about my experience with The Air Company of Georgia. It is HOT and one of our systems started to slow down. They arrived ON TIME and they did a thorough job with not only that system, but they serviced our other three systems. I highly recommend them for all of your HVAC needs. Super friendly and very efficient for a great value.
T Roberts
Homeowner
The team at The Air Company provided us with a new HVAC system at a competitive price, with quality equipment and the work was completed in just one day. They are a highly professional and customer-focused organization, and we recommend them without reservation.
S Sadler
Homeowner
Super great company. Very affordable, responsive, thorough, and fantastic to work with- highly recommend. We love our 3 units and really looking forward to staying cool this hot summer.
T Ryman
Homeowner
Turned on my air conditioner and found I had no cool air coming out. The Air Company of GA came out fast and got me working again. Technician was fantastic. Would recommend to my friends and family.

G Johnson
Homeowner
We had a great experience with Air Co. They were extremely professional and knowledgeable, and worked hard to find us the best deal for our situation. We are very happy to be cool again!!

R McLaughlin
Homeowner
Schedule An Appointment Now!
Reliable | Trustworthy | Hard Working
Call us today for your Air Conditioning or Heating Repair & Maintenance needs. We keep Atlanta cool!

*Weekends and after hours for an additional charge